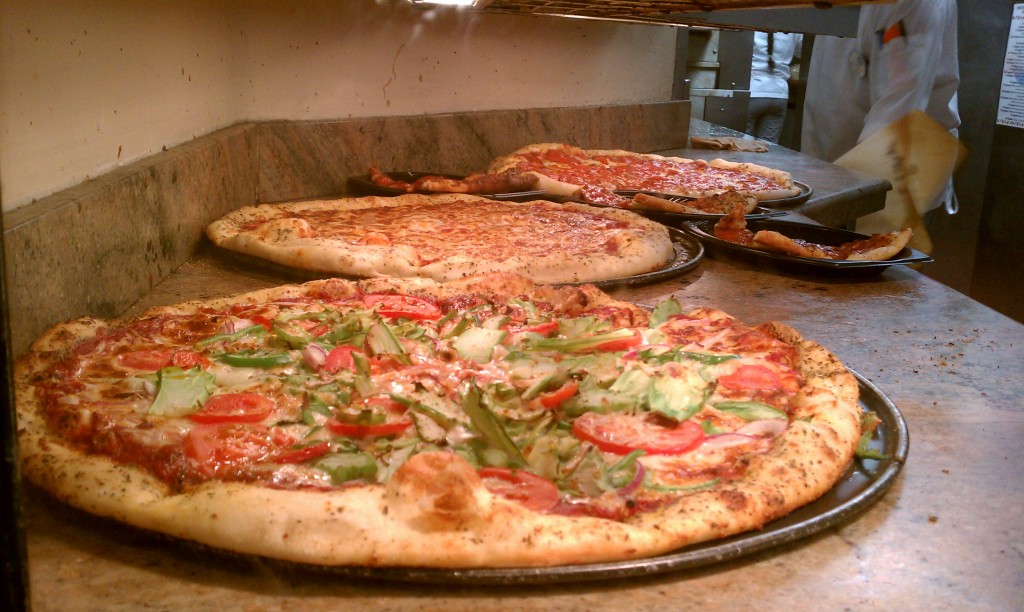 I am not a fan of dining at theme parks.  They are usually over priced and uninspired, for obvious reasons.  I may have been hungry and tired from all the walking, but something about Louie's Pizza and Pasta at Universal Studios struck me as something really tasty.
This post will be only on the pizza.  Something about this pizza makes me think about it every time I remember Universal Studios.  It may have been the stringy cheese off of each slice, or maybe the over-sized pepperoni.  Whatever it was, it was good.  The slices were so big, I had to fold it in half (and it was still too big).  As all the grease from the pepperoni dripped down the center, each bite was not a reminder that I was eating lunch at a theme park.  The pizza was thin, (which I like), and the dough was perfect.
Let me tell you something about pizza dough.  There is good pizza dough and there is bad pizza dough.  Pizza dough should be crispy and firm on the crust part, but the center should be nice and chewy.  It should remind you something of a soft bagel.  Mix that in with some fresh zesty sauce, fresh mozzarella cheese and pepperoni, and you got yourself a perfectly good pizza.  Louie's Pizza and Pasta may be some ordinary pizza place at some theme park, but something about that pizza has me coming back for more.
{ 0 comments }