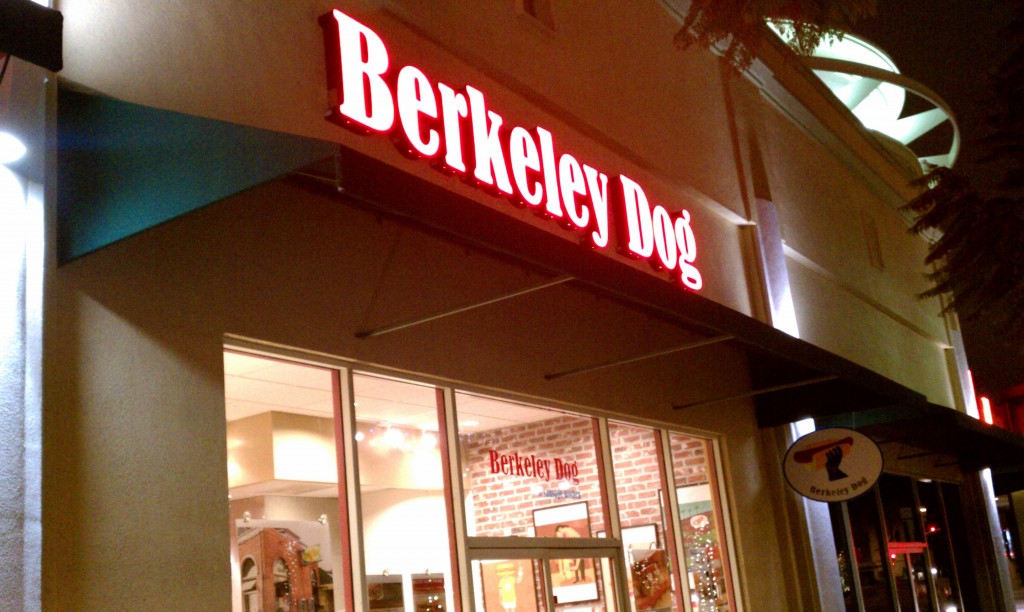 The hot dog is snack food.  Something about the hot dog is satisfying.  In LA, it's all about the bacon wrapped hot dogs.  Its fast, its easy, and its somewhat filling.  The hot dog is well known as "mystery meat" — it's street food.   In Orange County (Brea, CA), they do it a bit differently.  Berkeley Dog in Downtown Brea, it's a classier approach to the hot dog — it's gourmet.
I know gourmet and hot dog is hard to use in the same sentence.  I'm the type of guy who will eat a Costco hot dog and say "Wow, this is my favorite hot dog".  What can I say, I'm a simple man.  With that said, Berkeley Dog's approach to the gourmet hot dog is refreshing and delicious.  They offer up many variations of the hot dog.  They not only have different toppings, but also have different kinds of sausages.  One look at the menu, and you realize that you won't be eating an everyday hot dog here.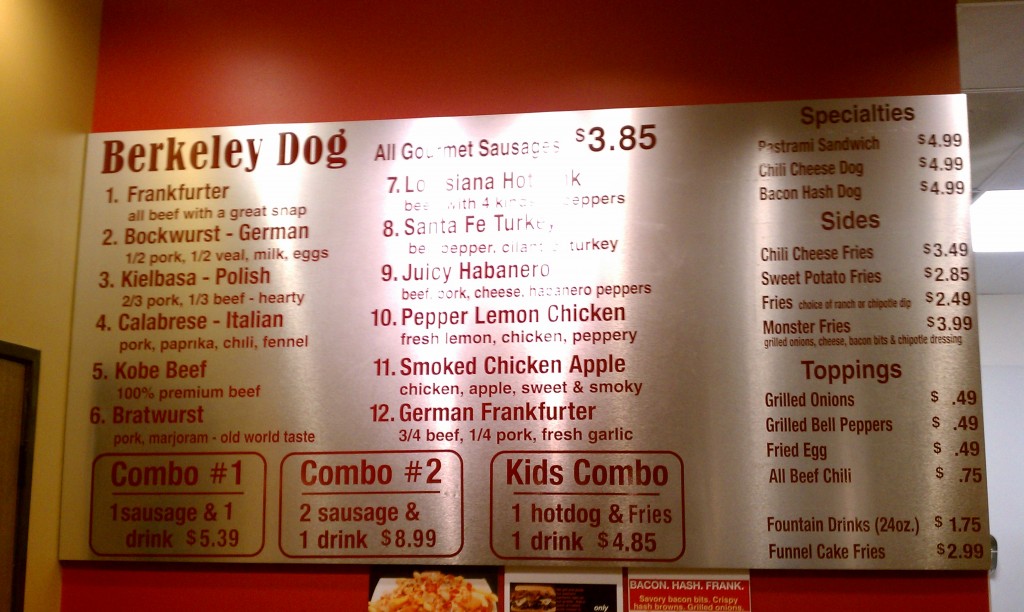 We tried the bacon hash dog and Philly cheese steak sandwich.  The hot dog was good but I wish the the potato strips were seasoned more (I should have taken advantage of the condiments station.).  The whole hot dog sandwich was kind of bland (I should have ordered one of their other sausages.).  Also, instead of actual strips of bacon, it was tiny bacon bits (real bacon of course).  It would have been nice to have a full strip of bacon, or even wrapped like they do in L.A.    As for the Philly cheese steak, it was flavorful and the cheese was melted nicely.  I'm a sucker for melted cheese.  It was impressive that they were able to do a Philly cheese steak sandwich right considering its a hot dog joint.  All in all, it was a great experience.  Next time, I will have to order some of the regular Berkeley dogs.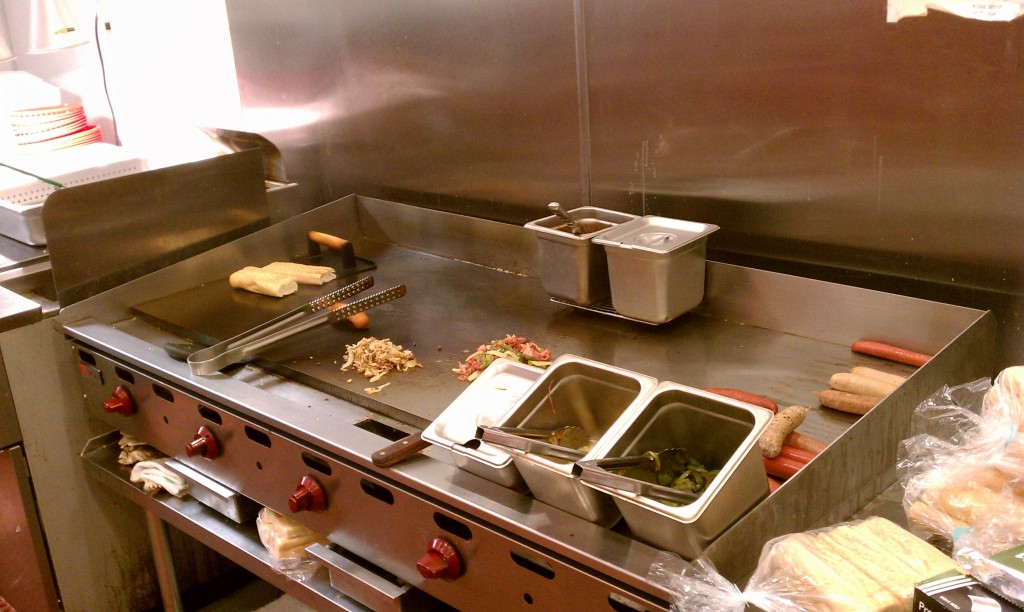 The bread they use aren't regular hot dog bun we are all familiar with — they place each sausage on artisan  bread which gives it substance.  I think this is what sets them apart from other hot dog establishments.  Next time, I will try their sides and definitely get a different hot dog sausage.  It was a mistake to get a regular hot dog at a place where they have various types of sausages.  Until then, I guess I am stuck with Costco hot dogs.