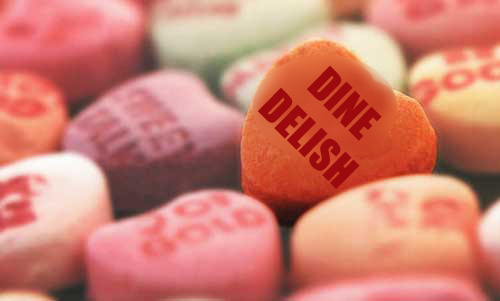 It is Valentine's Day — It's a celebration of love.  And we all know with every celebration, the center of it all consists of delicious food.  The restaurant choice has to be perfect — reservations made in advance.  Can there be a happy Valentine's Day without a special dinner?  Probably not.  With that said, nothing is more special than eating at Summit House in Fullerton, CA.
Summit House is known for their prime rib.  This establishment is literally a huge house.  The restaurant sits atop a hill and oversees a panoramic view of south east Fullerton/Anaheim.  With the combination of good food and a romantic ambiance makes this place a hit for Valentine's Day.
My girlfriend and I both ordered the prime rib.  They offer three different cuts of prime rib — The cottage cut, summit cut, and the castle cut.  The summit cut, which also their most popular cut has the bone in and is more than enough food for any hungry diner.  The sides include creamed spinach and creamed corn with a side of Yorkshire pudding.  This place is revered for their creamed corn.  I have the recipe so I might post if up in the Dine-In section.
Now to the meat.  The prime rib here is exceptional.  Cutting the medium rare meat and taking my first bite always brings a smile to my face.  For those who love creamy horseradish is also in for a treat because Summit House has some of the best in town.  As I mentioned, the best part about this meal is the creamed corn.  The sweetness of the corn and cream meld well with the savory prime rib.  As you eat more meat, you go for the creamed corn, which makes you want more meat, which brings you to want more creamy horseradish, which makes you want more creamed spinach, which makes you want more… well, you get the idea.  Something about the fatty, salty goodness of prime rib always hits the spot, and Summit House does it right.
Before our main course, we had the opportunity to try escargot.  Some may like it, some can think its a bit intimidating.  I remember playing with snails when I was a kid, and would never think about cooking and eating them.  Upon eating escargot here, I can surely say that I like love it.  I am not quite sure what other ingredients are in the dish, but I know that butter plays a huge role in the deliciousness of the snails for these things swim in it.  If you want to try escargot, try it at Summit House.  It can't really get any better.
Every good meal has to end with dessert.  Valentine's Day is all about the dessert.  Something about sharing a dessert with your Valentine is lovely and sexy at the same time, and nothing is sexier and more delicious than the Three Chocolate Torte from Summit House.  Layers of rum and Grand Marnier chocolate meringue and chocolate mousse with Chantilly cream combined with high quality vanilla ice-cream can be a deadly combination.  Imagine something really chocolaty and some simple vanilla ice-cream, and you have the perfect dessert.  Valentine's Day calls for chocolate, and this dessert steps up to that call in a big way.
All in all, it was a great Valentines day dinner.  Great view, tasty food, and romantic atmosphere all play a role in the perfect dining experience.  Food can be enjoyed in may different ways.  Celebrating a day of love with a meal at Summit House with the one you love is all it takes to make Valentine's Day a special occasion.
Happy Valentine's Day from DineDelish!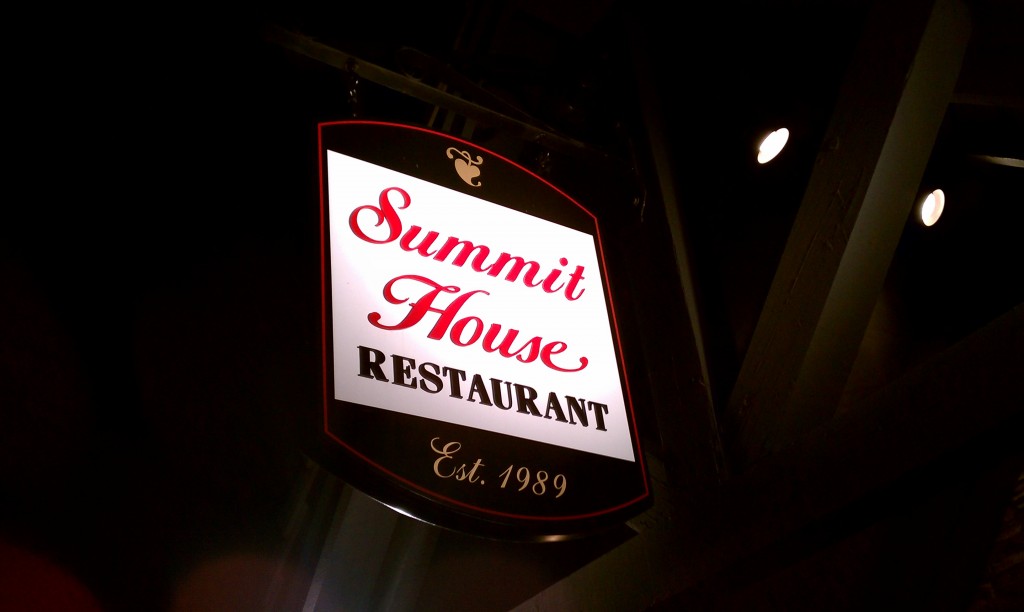 I know this post does not have any pictures of any of the food.  I wanted to keep this dinner a bit more intimate as it was Valentine's Day.  I felt constantly taking pictures of all of the food that came out kind of killed the romantic vibe of this place.  Also, my camera phone does not take really good low-light photos (I need a professional camera.).  For pictures, check them out from the link above.