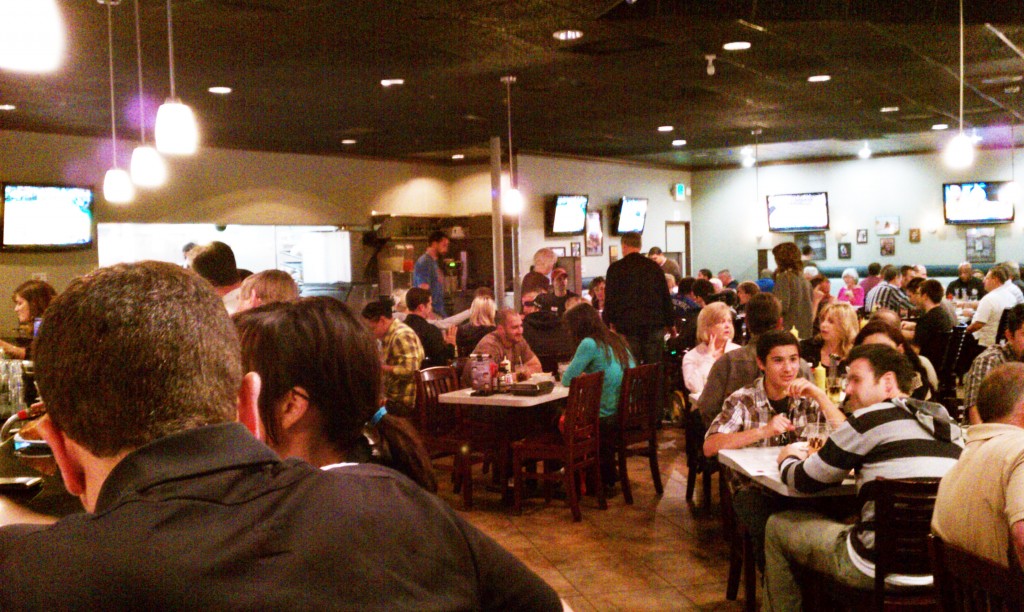 Imagine you have in front of you a perfect burger. What condiments are on it? Is the meat cooked rare or medium rare?  You also got to have cheese right?  Is there bacon?  At Slater's you can have any of that.  This burger joint / bar lets you fill out a form (pencil and paper) and choose from different patty sizes, cheeses, sauces, and extra condiments. They even let you choose what kind of bread you can have that on. With all these combinations, you can have any burger you want, any way you want it. Their beer selection is pretty impressive as well. Having that perfect burger and the perfect brew to go with it is sometimes a difficult endeavor for some.  At Slaters 50/50, it is all there.
What makes this place special is what they do with their patties. You may be wondering to yourself, what is that 50/50 for? The 50/50 is their specialty patty made with 50% ground beef, and 50% ground bacon. You add that with their never ending list of condiments, and you have yourself a hamburger you won't forget. The meat has that familiar bacon taste; it's almost like bacon flavored hamburger patty. I think the patty itself won't be what it is without the condiments.
As for the best burger combination, wrap your taste buds around this one — Take a 2/3 lbs. 50/50 patty on white bread, goat cheese, garlic aioli, sprouts, baby greens, grilled onions, and an over easy egg. Perhaps even adding thick cut bacon on a 50/50 burger would be in the cards (Yes, bacon on top of a bacon infused burger patty.). Well, remember that perfect burger I was talking about before? This should come in pretty close to that for any burger lover.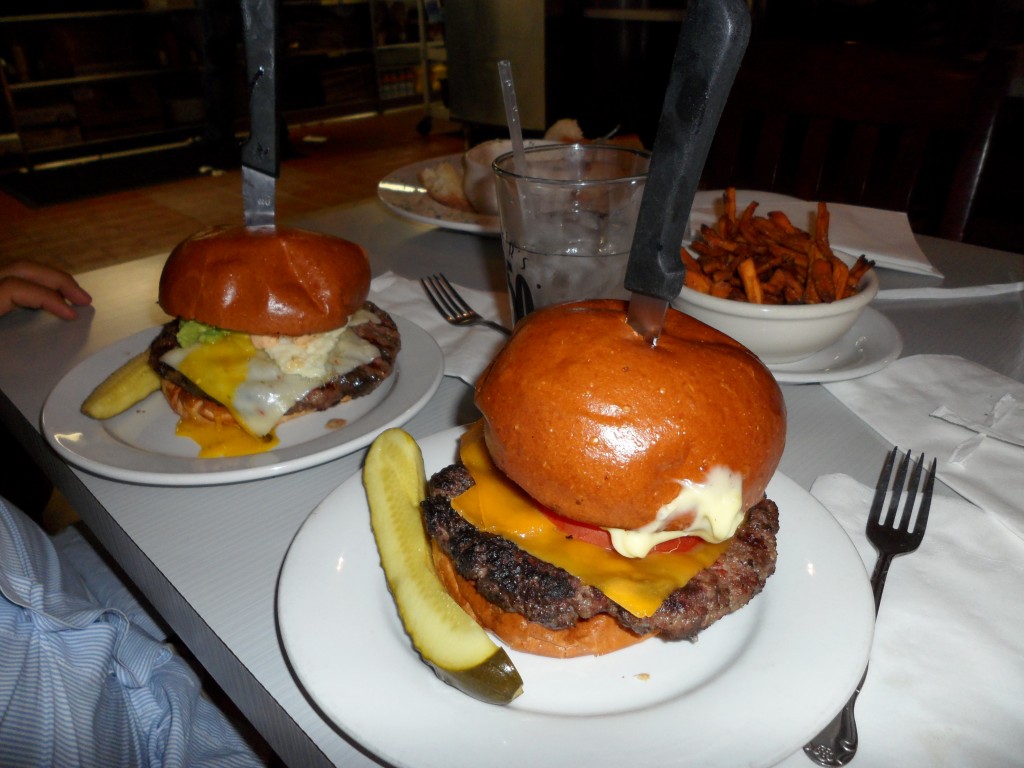 For some odd and unexplainable reason, some might say this is a bit of over-kill. "Who would want ground bacon in my patty?", they would ask. For purists, they have a 100% beef patty option. The pure beef is just as good, especially for those who like their patties rare — with that said, the 50/50 is a must for first timers. Where else can you get something like that?
A good burger can't be enjoyed without some kind of sides — Slater's got that covered.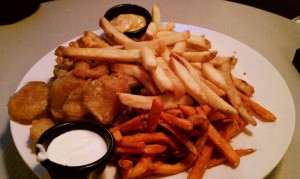 Fries (sweet potato and regular), fried artichokes, fried pickle chips, vampire dip (melted garlic cheese and fried pita bread), bacon mac and cheese, and the list goes on. Other than the fries and sweet potato fries, the other appetizers seem a bit greasy.  You can't go wrong with a burger and fries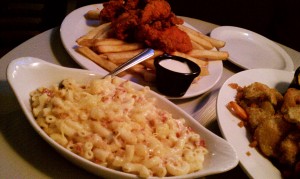 anyways right?  The bacon mac and cheese was bacon(ful), but lacked that cheesiness that everyone loves about mac and cheese. Coming here, stick with what they are good at and known for — their burgers.
If you are in the Anaheim Hills area in California, stop by for lunch or dinner.  They are always friendly and love serving new customers.  This establishment keep growing in popularity by the minute — it is clear as to why this is.  They give you a burger mixed in with arguable one of the best cures meats in the world, and let you have it any way you would like.  Add with some great sides and a plethora of exotic beers and you got yourself a pretty perfect meal.