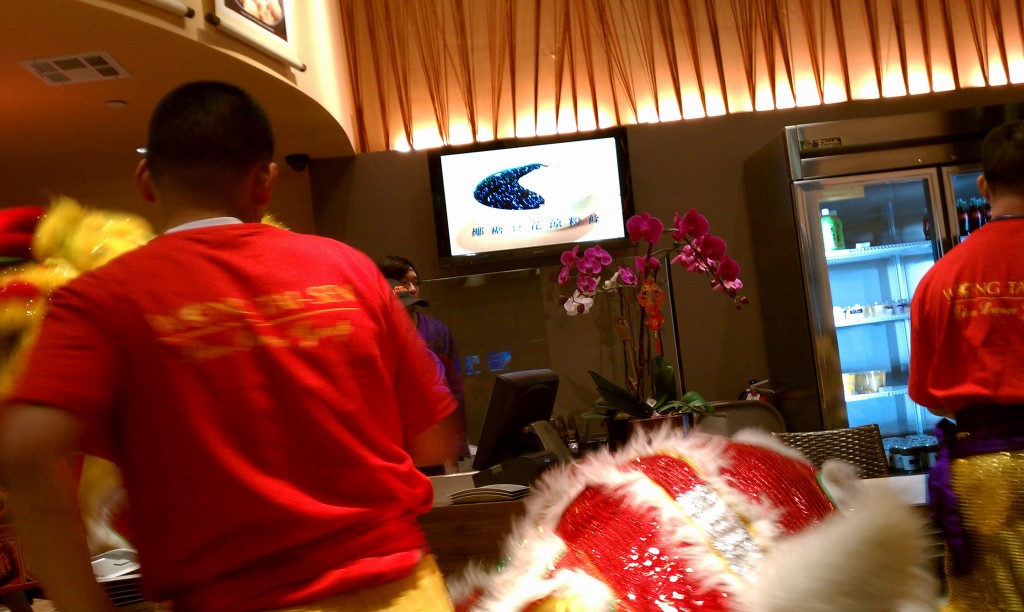 Chinese New Year starts with the New Moon on the first day of the new year and ends on the full moon 15 days later.  I had the pleasure to experience the celebration first hand.  As me and my girlfriend were sitting at Phoenix Food Boutique in Monterey Park, we were bombarded with loud drums and dragons.  They walked into the restaurant, into the kitchen, and started dancing to the music.  The whole experience was pretty amazing.  I felt like I was in the middle of a Chinese new year festival.

I had the pleasure of having dessert here.  From the looks of it, this place seems more ideal for dessert instead of having an actual meal here.  They have assortments of cookies and pastry looking things that were all new to me.  One thing that really stood out was the fruit tapioca drink.  They put a mixture of watermelons, mangoes, strawberries, and other fruits into cold milk.  Then they add tapioca balls.  The whole mixture is amazing.  It is not too sweet, not too fruity.  It is perfectly refreshing in every way.  I also tried their pecan cookie pies.  I call them cookie pies because its not quite a pie, and its not quite a cookie.  At any rate, there are a lot of different things I want to try next time I get a chance to come to Phoenix again.  There are various locations in the San Gabriel Valley;  Monterey Park, Alhambra, and Rowling Heights are some of the cities where you can find this place.
I normally would not post something that is a chain, but just the amazing experience I had here compelled me to post on Phoenix.  If you are in the area, definitely check them out.  Try a few new desserts.  I will soon come again and try the durian dessert.  Be on the look out for that post.
Check out this quick video I took of the Chinese New Year dragon inside the restaurant below.