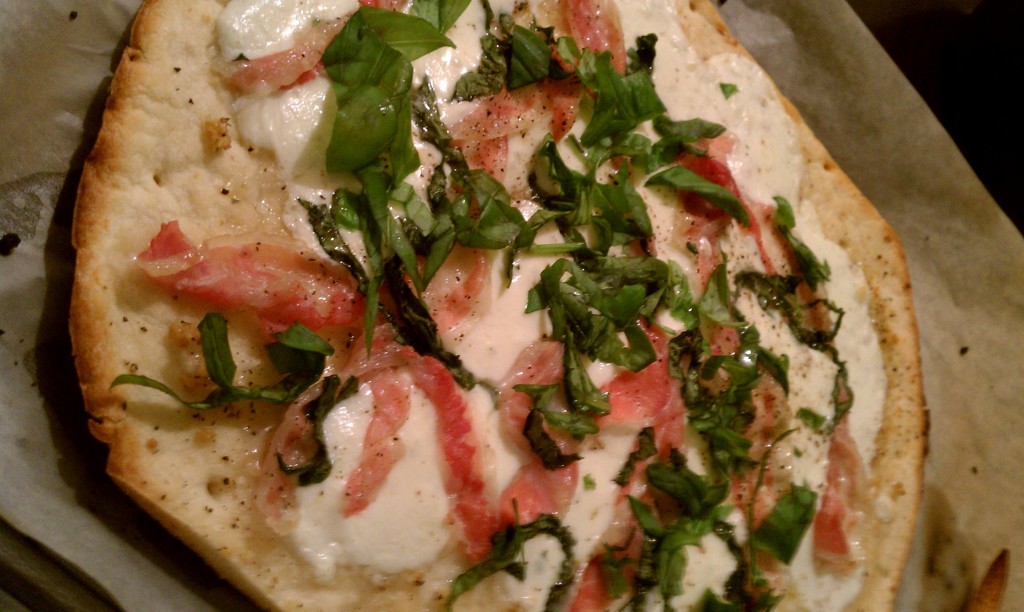 Making my own pizza was a dream of mine ever since I was a little kid.  It could be how the cooks twirl the pizza dough around in the sky, or maybe the endless amount of toppings this food can hold.  Whatever the reason is, I got to build my own pizza and my dreams finally came true!
I am a bit disappointed at myself.  I had nothing but the highest quality of ingredients.
Fresh basil?  Check. 
Fresh Mozzarella?  Check.
Good quality prosciutto?  Check!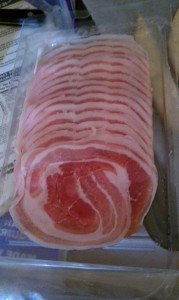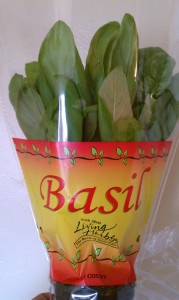 Scratch made pizza dough???.. No comment.
Yes folks.  I am guilty.  I bought the pre-made pizza dough from the market.  Some may say that I am a cop out.  A true chef would make their own pizza dough right?  Well, if you knew the process for making fresh pizza dough, you wouldn't blame me.  My new adult dream now is to make my own pizza dough…from scratch!
Nonetheless, I was excited to make my first pizza.  I gathered my dough, cheese, veggie, and meat.  I first drizzled the dough with some good olive oil (cold pressed always).  I added some chopped garlic to the top of the dough.  Then I cut up some slices of fresh mozzarella and put that on top.  I spread out some prosciutto over evenly, and then sprinkled some chopped basil over.  I then sprinkled some salt and pepper and put it in the oven.  At 450 degrees, the pizza took only about 12 minutes.
The verdict?  It could be better.  I won't lie.  It would have been the perfect pizza if the dough was scratch made.  The dough was just not good; it killed the dish.  Although, the combination of the herby basil with the saltiness of the prosciutto and the creaminess of the fresh mozzarella was very tasty.  I even snacked on them by themselves and it was better than the pizza itself.  I guess it was foolish to have gotten such great ingredients and use them on such a sad sad pizza dough.  Next time around, I will fulfill my new aforementioned dream; I will attempt to make my own pizza dough from scratch.