Food trucks are a dime a dozen these days. Los Angeles has the most food trucks and the most unique ones. It all started with the Kogi Truck. Chef Roy Choi along with other founders started this food truck. Their over 80,000 loyal twitter followers track their every move (@kogibbq). Currently, they operate 4 trucks (Azul, Verde, Naranja, Roja) — these trucks go all over Los Angeles and Orange County. They even have a kitchen at Alibi Room in Culver City.  It is obvious that they are the reasons behind the food truck boom in Los Angeles.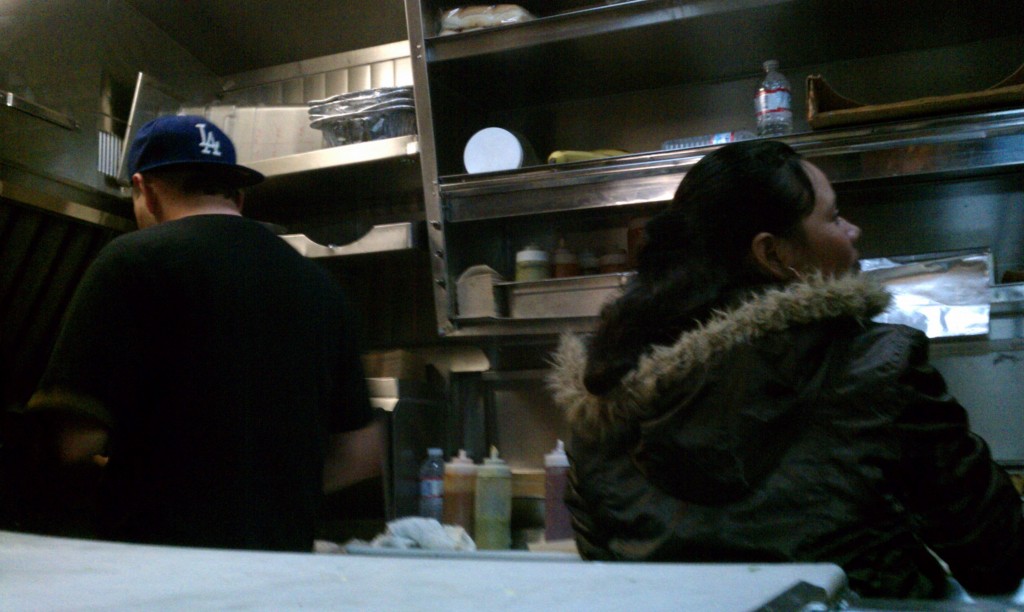 Their menu is unique in that they mix traditional Korean meats and dishes with Mexican ingredients.  They have short rib tacos and burritos, kimchi quesadillas, and other specialty eats.  I had the pleasure of eating at this truck many times, and they never disappoint.
The tacos and burritos come with choice of meat.
The meat is so tasty from the marinate, that your mouth waters from every chew.  Then they put an Asian slaw on top that compliments the meat very well.  The slaw is a bit sour from the vinegar, and has some heat to it — they also add a sauce on top that brings the whole dish together.  One bite, and all those ingredients meld into one big complex array of flavors in your mouth.
For one of their specialty orders, the Blackjack Quesadilla has choice of marinated meat and cheese inside a flour tortilla.  Then they add a zesty sauce over.  At first, you may think that eating Korean food with cheese might be a bit weird  — try this and you will think differently.
At the end of the day, it's just Korean meats on top of corn/flour tortilla.  That may be true, but the way chef Roy prepares his meats and ingredients is one of a kind.  One has to be a genius to think of food this way.  As a Korean American, and a lover of Mexican food, eating Kogi truck is definitely Delish.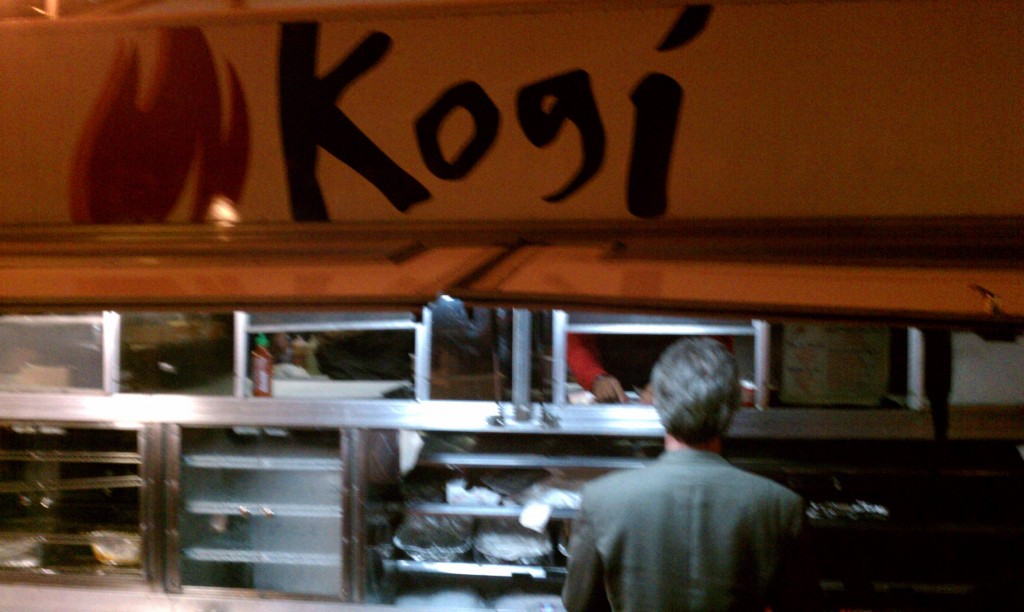 { 0 comments }