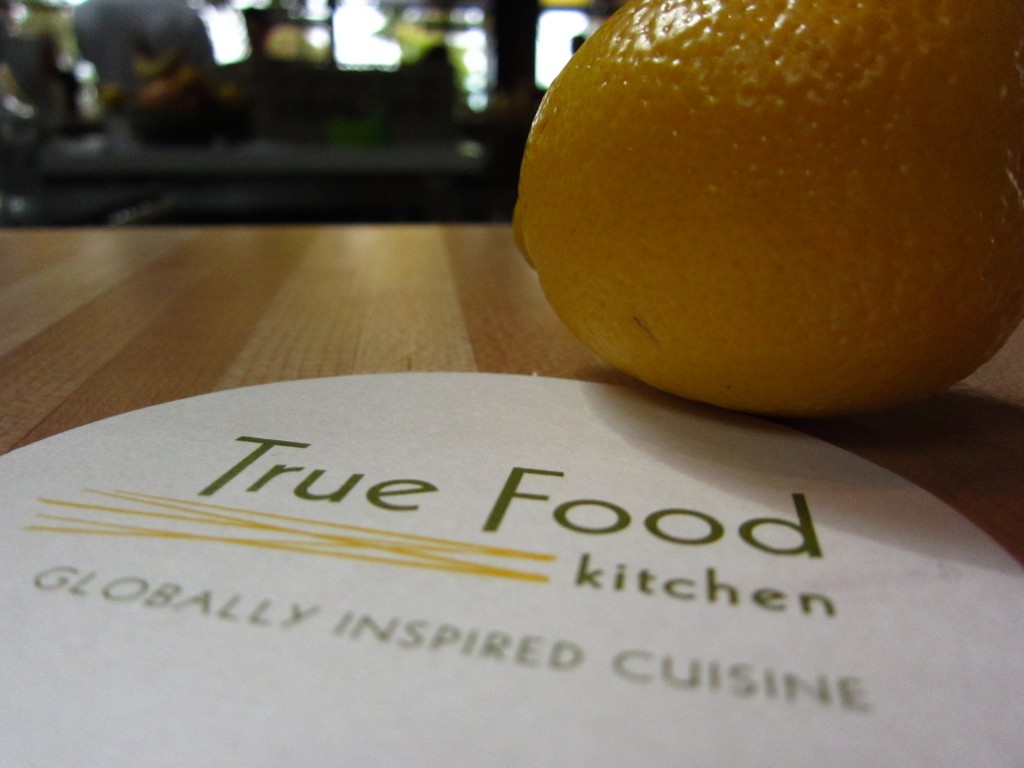 Newport Beach, CA is like something out of a movie.  It's the place of the rich and fabulous.  Nice cars and homes, and of course the beach are what comes to mind.  Healthy living is what I think of next, as Orange County is a big fan of eating healthy.  True Food Kitchen couldn't have chosen a more perfect location inside Fashion Island —  they serve up healthy organic food that is so fresh, you would swear they have a farm in the back.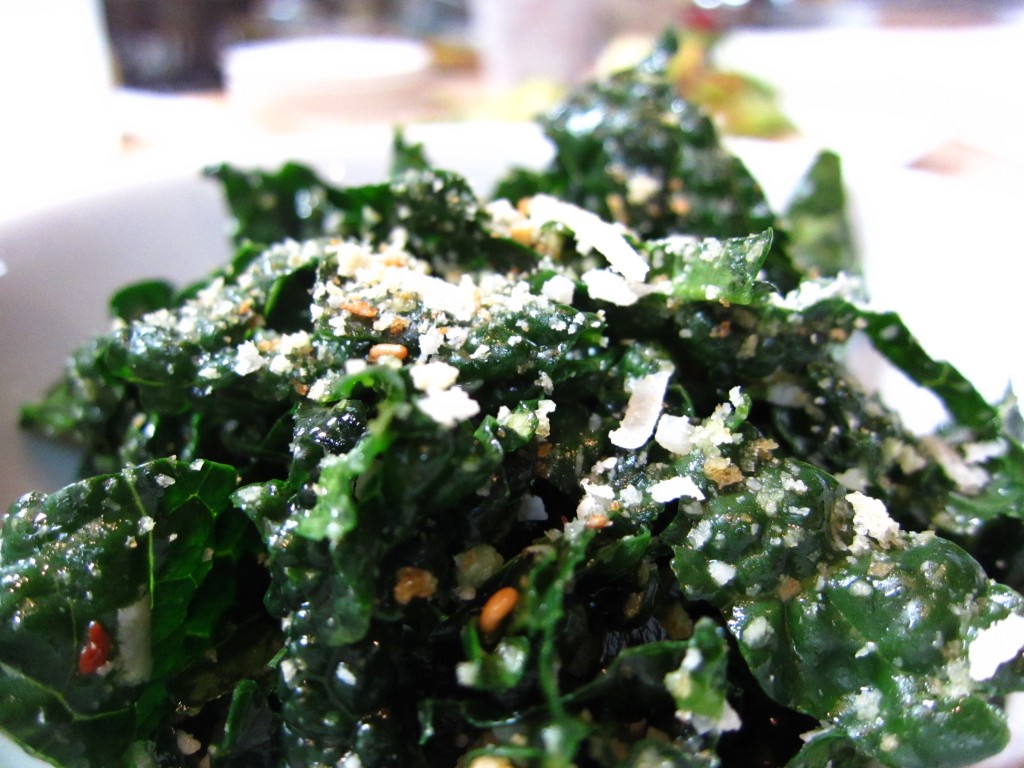 I followed some of the recommendations and tried their kale salad. The kale salad was mixed with lemon juice and topped with Parmesan cheese.  For a vegetable so bitter, it was very refreshing.  I could taste the healthy.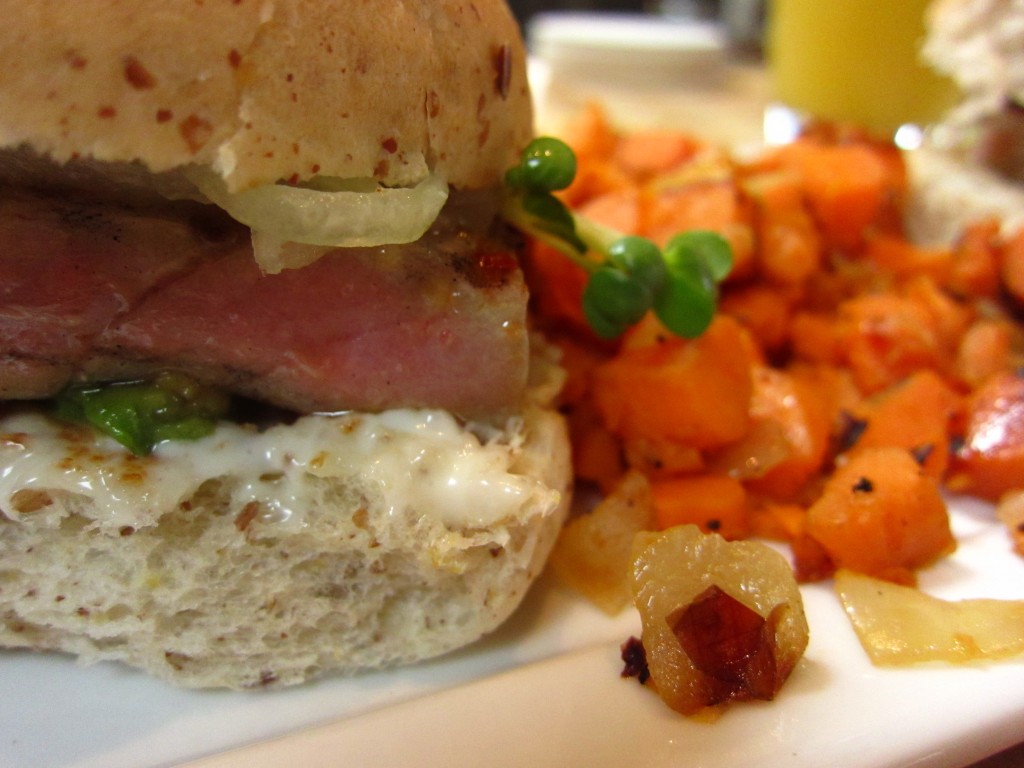 The ahi sliders were tasty with the wasabi mayo.  The sweet potato hash was a bit cold and I did not really enjoy them. Other than that, the sliders were great!  Fish should always be eaten fresh, especially when cooked rare.  The fish was as fresh as can be and the taste really shined through.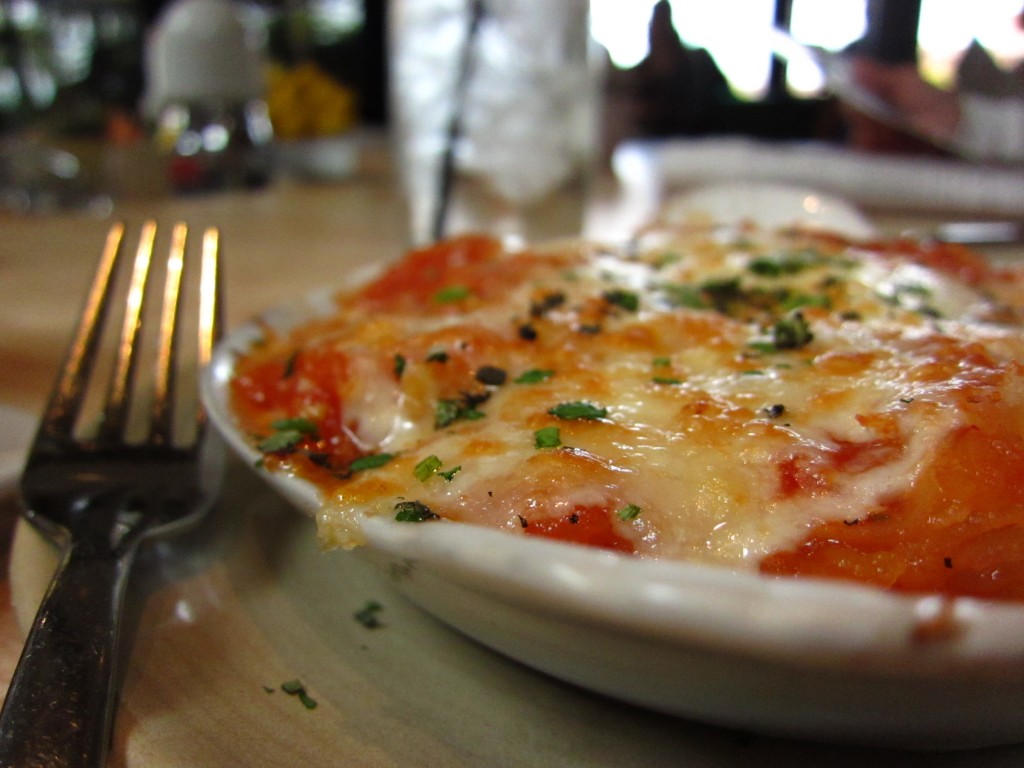 The spaghetti squash casserole was bland — in other words, it was super healthy.  The melted fresh mozzarella was really the best part about it.  Adding some pepper really bring the flavors out a lot better.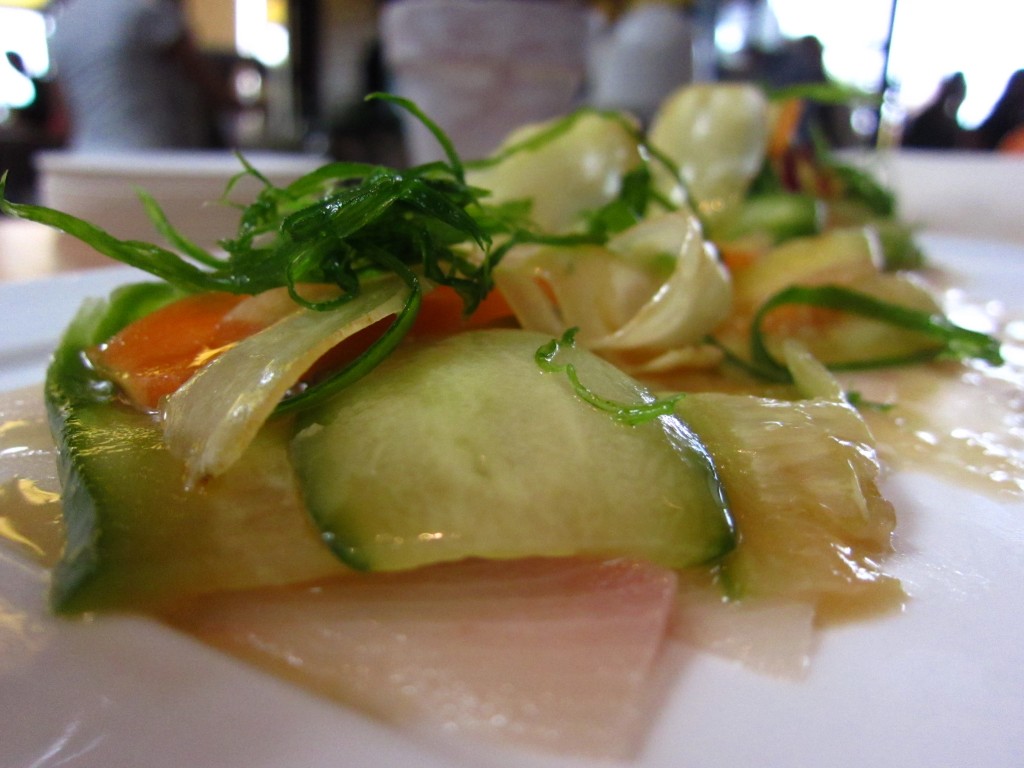 I was in the mood for some raw fish and ordered the sashimi salad as well.  The Hamachi (yellowtail) sashimi was thinly sliced for the salad and topped with radishes, pea shoots, jicama and yuzu sauce.  This was by far the best thing here.  Yeah it was a salad, but it was sashimi, my favorite thing.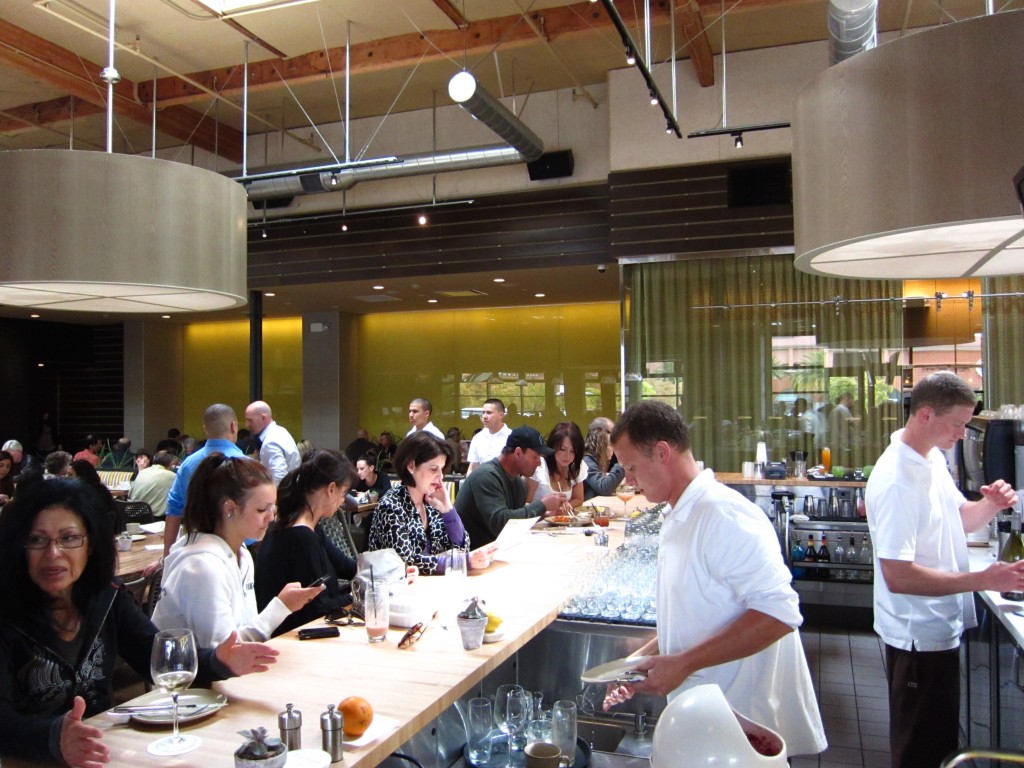 We even ordered a fruit drink from the juice bar.  It was a mix of coconut water, organic juice and pineapple.  It was very refreshing — I wanted to try all of their juices.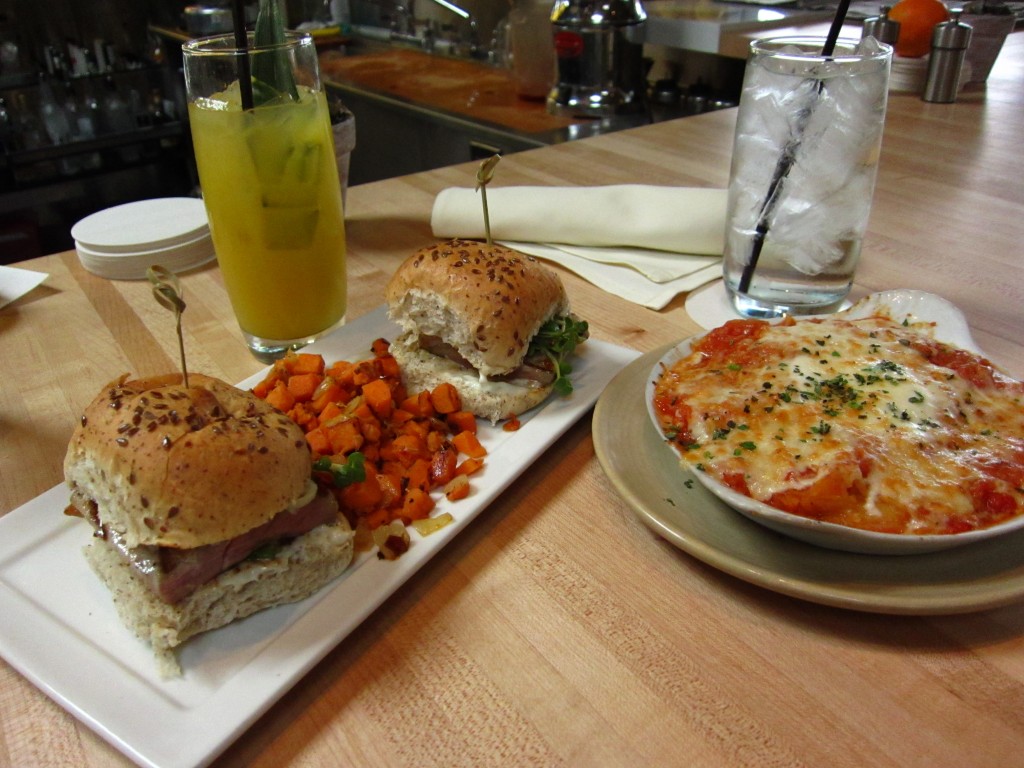 Everything was so fresh and clean.  I can honestly say this was the healthiest and freshest meal I ever had in my life.  True Food Kitchen really hones in on the health factor of eating.  The open kitchen and open juice bar area is really refreshing when you enter.  Expect a wait during peak hours, this place gets busy fast.  If I ever overindulge myself with fried everything, a trip to True Food Kitchen will be my detox.