I can honestly say that it is impossible to have a good meal at Disneyland.  I don't blame the them — thousands and thousands go there every day.  The truth is, "The Happiest Place on Earth" doesn't have a decent place to eat.  Well that sucks, if people can't have a good meal, how can they be happy?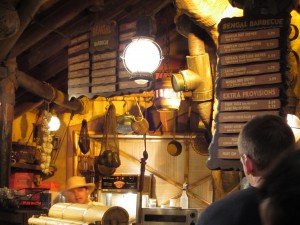 Don't get me wrong.  I love Disneyland; Disneyland is fun. They just don't have a decent place to have lunch or dinner — breakfast even.  What they do have, are good snacks.  They have some of the best caramel corn, corn dogs (the famous cart), and coveted churros — but the snack I am talking about comes on a stick, and is from The Bengal Barbecue.
This place is located right across the Indiana Jones ride entrance.  It is a little stand that sells various meats on a stick. 
They have chicken and beef skewers along with drinks and Mikey Mouse shaped pretzels.  What I came here for was the bacon wrapped asparagus. Who knew you can get this at Disneyland?  The asparagus was juicy and had an almost meaty texture.  The bacon was grilled and was the salty element of the snack.  I may be a sucker for bacon, and that"s why these things are so great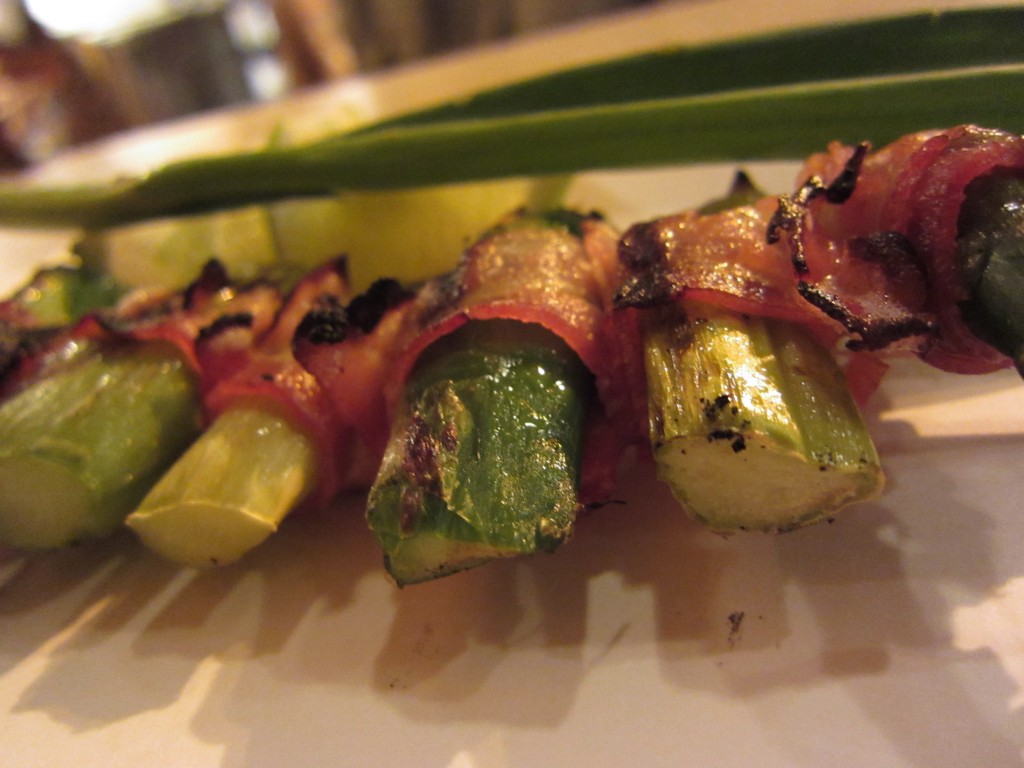 Forget looking for a decent meal at Disneyland.  Just grab a soda, get some caramel corn, get like 10 of these, and call it a meal — You can thank me later.  And I guess I owe you an apology for lying to you in the beginning.  It looks like you can have a tasty meal at the happiest place on Earth.