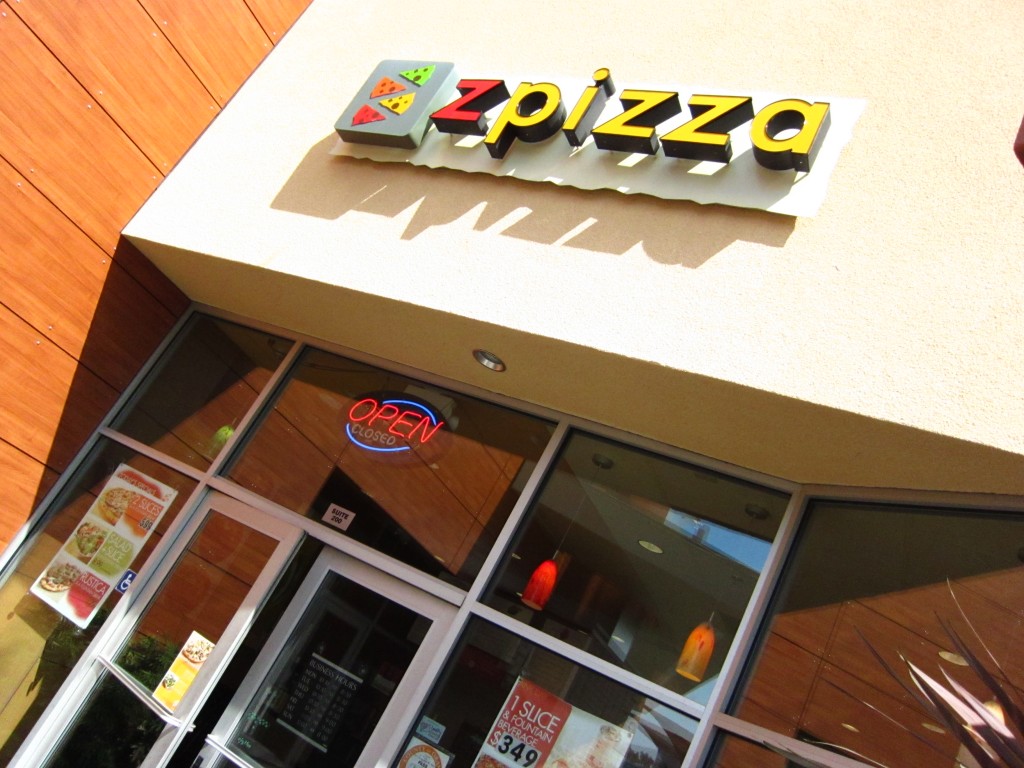 As you may or may not know, I don't really enjoy writing about chains.  Whats the point when it's not unique to Los Angeles and scattered through out the country?  Zpizza is special, tasty, and all organic — and though there are many locations around the United states, zpizza is definitely something unique to Southern California.
It started in 1986 in Laguna Beach, California.  The people wanted food that was fresh and organic, and zpizza definitely delivered.  And I say delivered, as in the freshness, not to your door step :).  Not only are their pizzas fresh, but they offer a great deal of different kinds of pizzas that are unique and refined.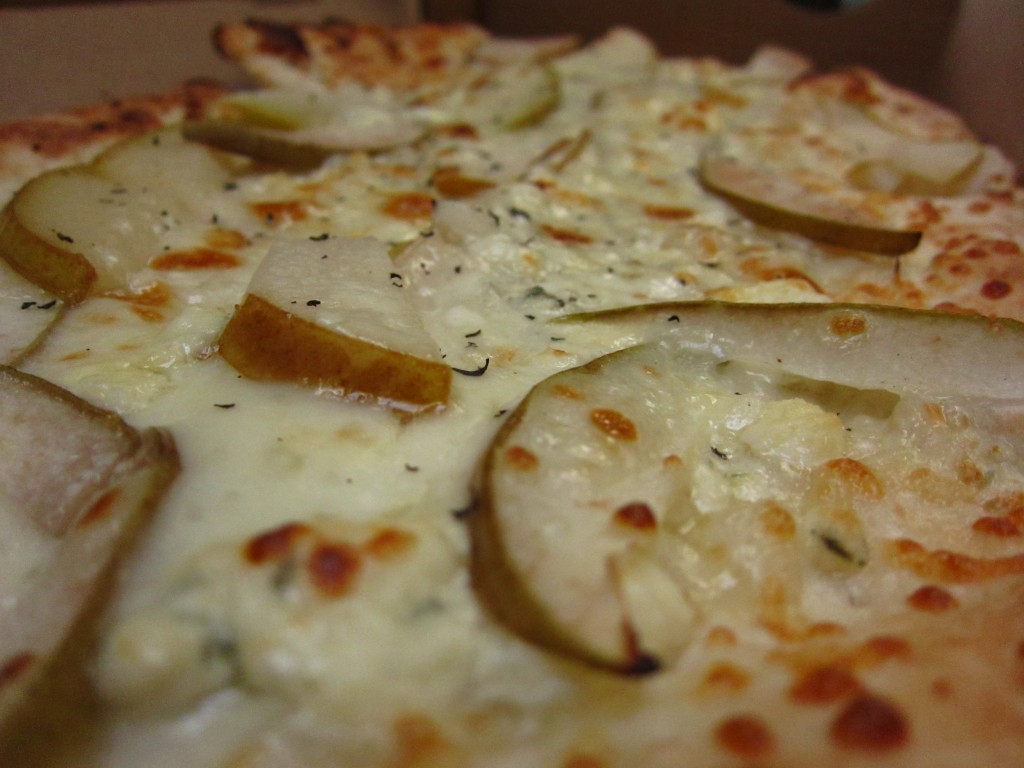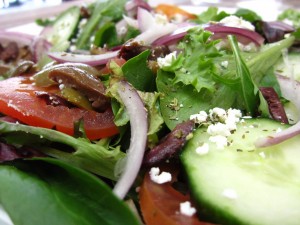 I had the pear and Gorgonzola rustica pizza and the Greek salad.  It was my first time having pear on a pizza, and it worked.  Something about the marriage of fruit and cheese, Gorgonzola in this case, worked so well.  The crust was thin and crispy, as I like my pizza that way.  The fresh thyme wasn't overbearing, but complimented the pizza subtly.  The salad had an array of veggies.  I love feta cheese as I do Gorgonzola — those strong cheeses with the saltiness of the Greek olives played nicely with the sweetness of the pear.  The flavors going on in my mouth was amazing.
It was a great lunch — everything was so flavorful and fresh.  Pizza is pizza, but organic pizza with organic ingredients is just even better.  I can see the niche that zpizza belongs in and foreshadow a lot more stores popping up around town.  I pride myself in being a Southern Californian, and knowing that this all started right here makes me proud.