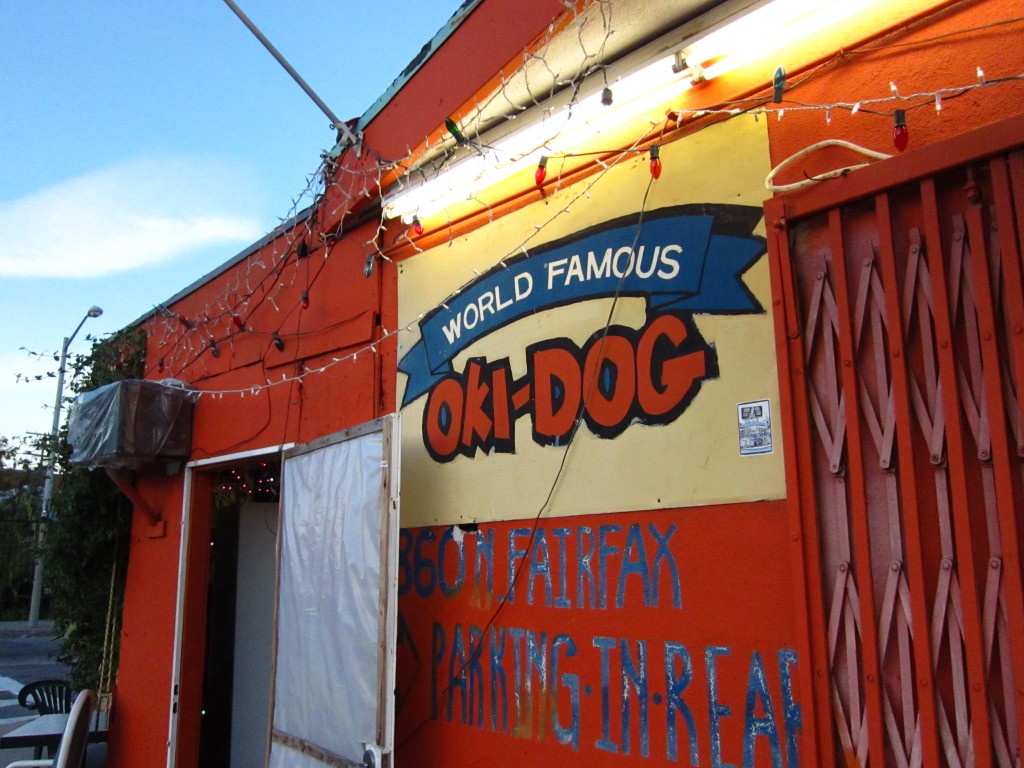 World famous you say?  It's not quite gourmet, nor is it really a classy place to go for a first date — Possibly not classy enough for the next 10 dates.  Before I come off as sounding too snobby, I want to say that this quirky little restaurant is actually famous. Well it is popular among Angelinos. It was popular enough for Andrew Zimmern from the Travel Chanel to eat here – Though, he wasn't too fond of the Oki-Dog.  As for me?  I do think the Oki Dog is tasty and a good snack, but I wouldn't eat it as a complete meal.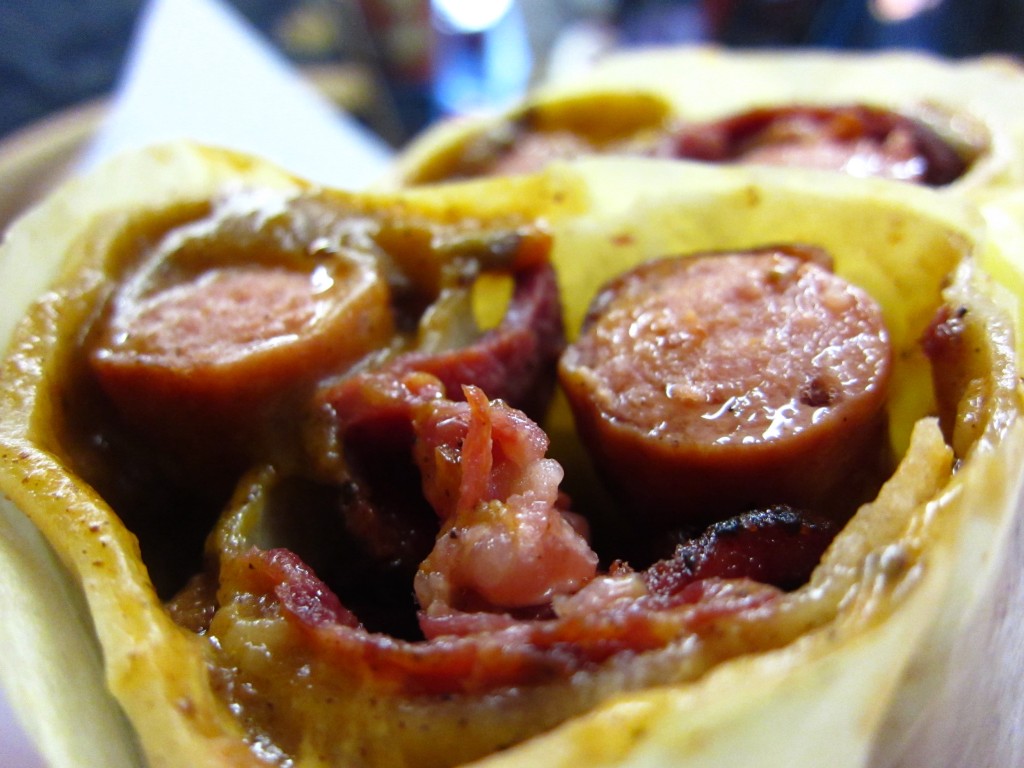 So what is inside the Oki Dog?  It's basically chili, cheese, 2 hot dogs, and pastrami, all wrapped inside a flour tortilla.  The chili was really good — It was creamy and smooth.  The hot dog was actually really good.  It had that snap that I really like, and had a nice beef flavor.  The pastrami was good, but it was quite salty.  This burrito dog is rich.  I would probably not want to know how much sodium and fat is in this burrito, which is probably why I only ate half of one.  Either way, this is a guilty pleasure I wouldn't mind treating myself cautiously.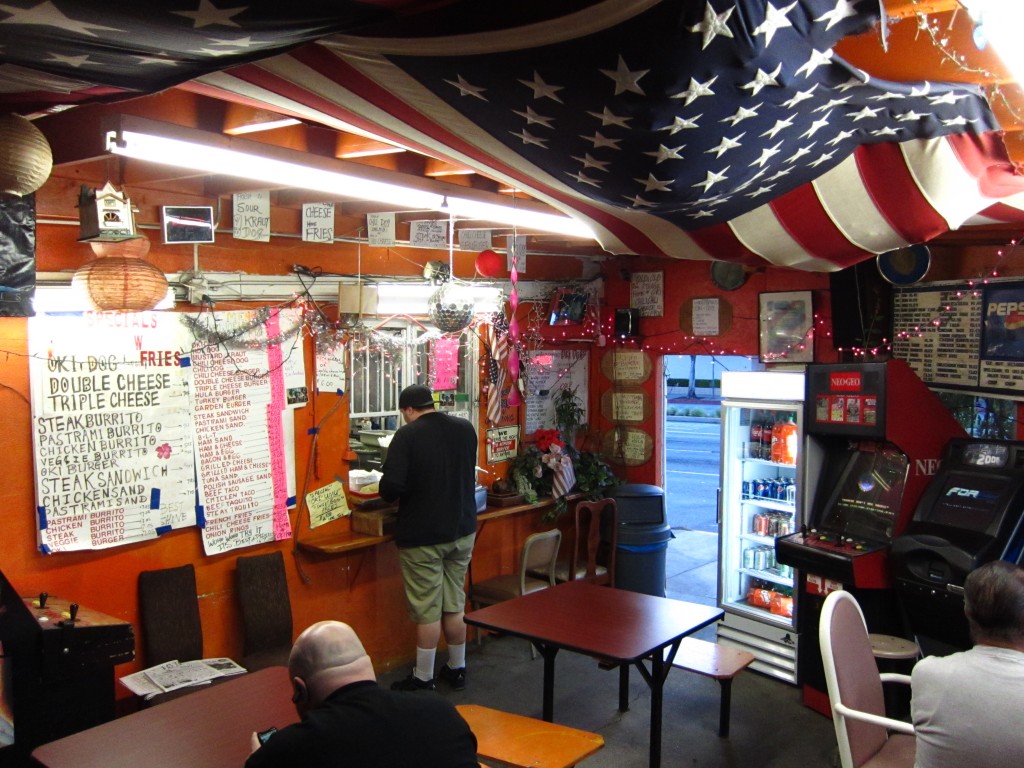 The inside of the Oki-Dog restaurant is pretty amazingly horrid — I don't know if I'm saying that this is good or bad.  I'm not talking about the tamed version on Pico either.  You have sketchy furniture, Christmas lights, old school arcade games, and a menu that could possibly have been written by a first grader.  Serves them right to only accept cash.  The truth of the matter is, this is what makes Oki-Dog what it is.  It is as unrefined as it can be, yet the taste is like no other.  This is the only American restaurant I know that serves up more burritos than anything else.  Do they even have a standard carne asada burrito on the menu?  Who cares?  Just give me an Oki-Dog already and leave me alone.